The Bronco Has Hit The Omaha Area!
The new Ford Bronco is poised to be a dominant force as an off-road SUV. It is one of the most ruggedly built vehicles made today, offering Illinois shoppers impressive off-road capabilities.
Ford is proud to have the new-look "off-roader" available to the public. The interior provides plenty of amenities to make navigating the rough terrain a pleasurable experience. McLeansboro Ford enthusiasts will love the all-new Bronco!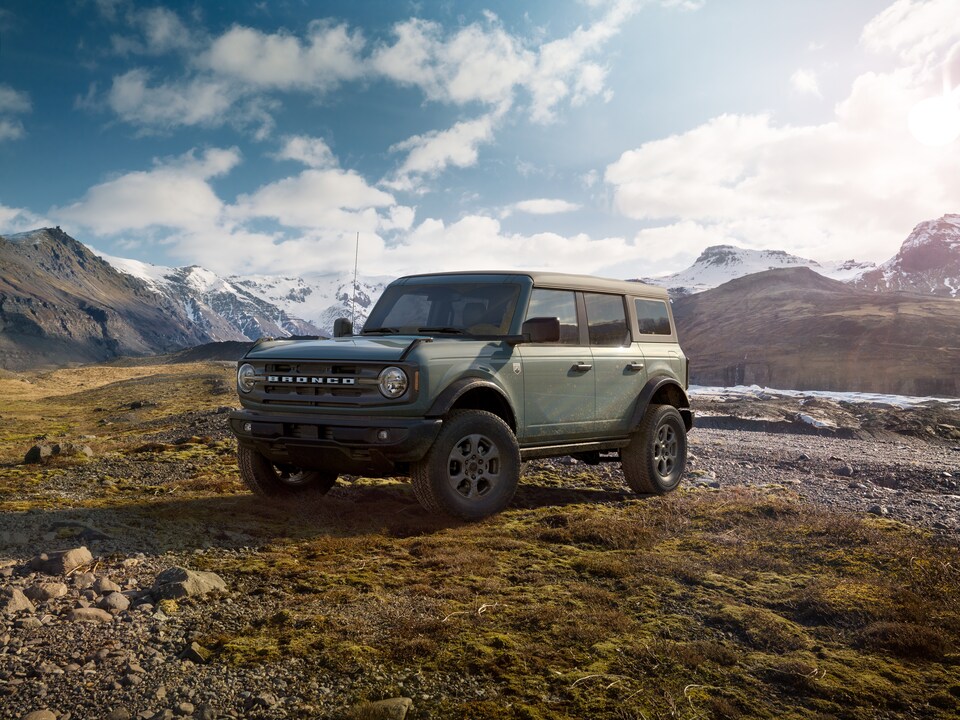 Exterior Design
When this SUV is approaching, you will know it, is as Ford plasters "BRONCO" perfectly centered on the grille. Sitting below the curved hood are circular headlamps with the orange caution lights on its edges. The standard black bumper is where you'll find optional fog lights and tow hooks. The tow hooks do not sit only as an attractive eye-piece. They are available for towing, pulling, and rescue missions, too.
The Bronco comes available as a two or four-door. Ford loaded the vehicle with windows designed to minimize the driver's blind spot. The roof and doors are easily removable to make the most of the open-air experience. The SUV is mounted on standard 17-inch alloy wheels with a wide tread to handle the bumps that uneven terrain brings. But yet, the full-spare tire, situated on the back door, serves as a reminder of its off-road characteristics. The new Bronco has a muscular appearance and performs exceptionally well.